Calcu-Scan

This is a sample screen shot showing a Math Problem and one of the ten calculator layouts. The teacher can select the scanning mode to suit the student's needs and set other options.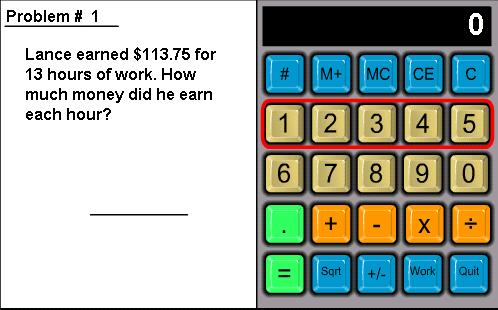 Following is a demo of CalcuScan (layout #4) running in AutoScan mode.
Click here for more details Calcu-Scan Flyer
Click here for a preview of the Calcu-Scan Quick Start Guide.
Click here for Calcu-Scan Support and FAQs.
Click here to order from Mayer Johnson, LLC. then search the online catalog for Calcu-scan.